Videos
Our video guide links can now be found under the main picture of the relevant product
​There are a few videos that don't relate to a product directly - the links to those are below.
PLEASE REMEMBER WHENEVER YOU RECEIVE A NEW KIT TO CHECK THE DIMENSIONS - SPECIFICATIONS CAN CHANGE AND WE DO NOT MAKE A NEW VIDEO FOR EVERY CHANGE. THE VIDEOS ARE GUIDES NOT INSTRUCTIONS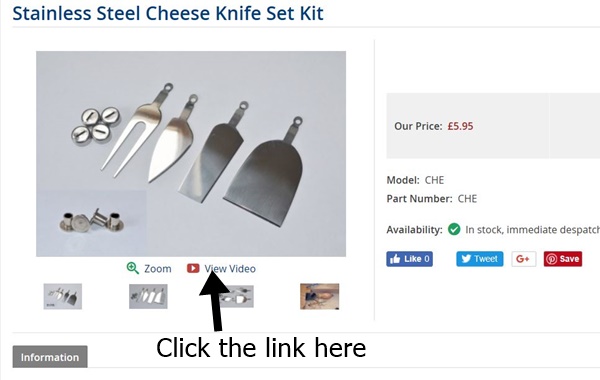 CLICK HERE TO GO TO OUR YOUTUBE CHANNEL
An introduction to Prokraft & our videos
Dis-assembling a slimline pen kit
Intro to pen turning before you buy lots of tools
Making rollers for cylinder mowers
NB: ALWAYS CHECK THE SPECIFICATION & SIZE OF YOUR KIT BEFORE TURNING, THE VIDEOS ARE A GUIDE TO FITTING ONLY AND SPECIFICATIONS CAN CHANGE OVER TIME.